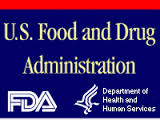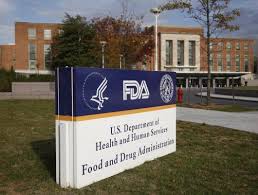 A DRAFT guidance  for industry was published  in October 2014 by the FDA for Same Surgical Procedure Exemption. I highlighted the line 171 which establishes the need for hospitals to register with the FDA as a tissue establishment.  This is a draft guidance for public comment and the public comment period has been reopened until January 7, 2016. In addition there will be a public hearing on April 13 at the FDA office for further input on the subject.
This is primarily for autologous tissue storage for hospitals and trauma centers.
Interestingly, there is no mention of hospitals that recover amnion or umbilical cord at the time of birth and forward it to a tissue or blood bank having a need to be registered.
We feel that this is a similar situation and when hospitals are working with a tissue bank and the following situation is met then the hospitals should be exempted:
Hospital has a written contract with a registered tissue bank
Hospital follows tissue bank procedures and uses the tissue bank supplies
Hospital does not ship the tissue, but the tissue bank is the one retrieving the tissue
Tissue bank stores from the beginning the tissue and subsequently releases and distributes the tissue
Tissue bank handles all recipient documentation and follow up
Tissue bank is responsible for all adverse reaction reporting
Hospitals have three options:
Hospitals can wait until the final guidance document is issued and the follow the guidance
Hospitals can apply for an exemption for 21CRFR1271 (b)
Hospitals can register with the FDA for recovery and distribution at no charge (be sure to register the operating room only and DO NOT piggyback your registration onto the existing Blood Bank or Laboratory registration)
If you choose to register you would need the following in place:
A written agreement with California Transplant Services, Inc. (manufacturing agreement)
A written operating room procedure: This can be as simple as a one page document that says follow the instructions in the California Transplant Services skull flap storage kit
A log book: This can be a binder with sheets that have spaces to list the kit number, date of recovery, patient name, medical record number and copies of yellow copy of the recovery data sheet that is included in each kit.
There can also be a tab in the log book for training and keep a copy of the in-service sign-in sheet and handout given during the training session.
There should also be a tab with copy of the Certificate of Analysis and Certificate of Sterility of the kit numbers utilized at your hospital.
Value added services for working with California Transplant Services, Inc.:
We will assist you with SOP's, and log books
We will prepare contracts and BAA's with your legal department
We provide training sessions for your operating room staff
We provide laminated wall placards for each operating room outlining the procedure
We provide all qualified supplies for tissue storage
We provide automatic restock of used supplies
We provide disposal of expired tissue or tissue disposal in the event of death of patient
We provide transport of tissue to the medical examiner in the event of an ME case.
For information on registering your hospital with the FDA as a tissue establishment click on a link below:
Subpart B–Procedures for Registration and Listing
§ 1271.21 – When do I register, submit an HCT/P list, and submit updates?
§ 1271.22 – How and where do I register and submit an HCT/P list?
§ 1271.25 – What information is required for establishment registration and HCT/P listing?
§ 1271.26 – When must I amend my establishment registration?
§ 1271.27 – Will FDA assign me a registration number?
§ 1271.37 – Will establishment registrations and HCT/P listings be available for inspection, and how do I request information on registrations and listings?